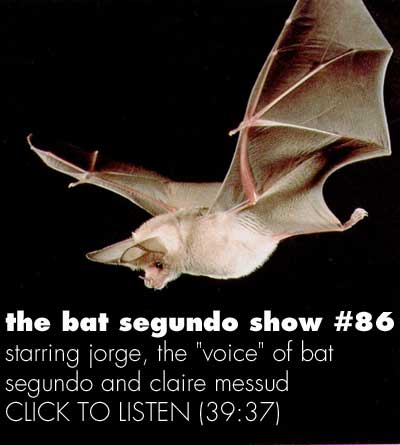 January Magazine contributing editor Edward Champion delivers a great episode of his Bat Segundo show. This time his subject is Simon Winchester, as the author flogs his latest, A Crack In the Edge of the World, a book that got Publishers Weekly all misty. PW said Winchester's "compelling narrative," was "a magnificent testament to the power of planet Earth and the efforts of humankind to understand her." Sweet.
According to Champion, subjects discussed in the interview include, "San Francisco's edgy impermanence, San Francisco vs. Venice and the North Sea cities, humankind's geological privilege, New Orleans & Katrina, the hubris of California residents, anonymous threatening letters, denial vs. geology, Japan and disaster preparation, West Coast subliminal fear, editorial input into Winchester's work, San Francisco vs. Daly City reactions to the earthquake centenary, Bruce Bolt, the true epicenter of the 1906 earthquake, Jim Tanner, Loma Prieta, subparallel faults, the Parkfield drilling, operating in the geological dark, responding to Bryan Burrough's NYTBR review and Sam Tanenhaus, the importance of geology, Kevin Starr as an influence, Katrina federal aid vs. 1906 federal aid, looting after the 1906 earthquake, Winchester's stance on tracking casualties, and defining historical context."
If that's not enough to make your brain sweat, you can hit a link to the Podcast here, or coast through previous Bat Segundo interviews here. Recent entries include interviews with Claire Messud, Kate Atkinson, Francince Prose, Kelly Link and Mark Z. Danielewski.